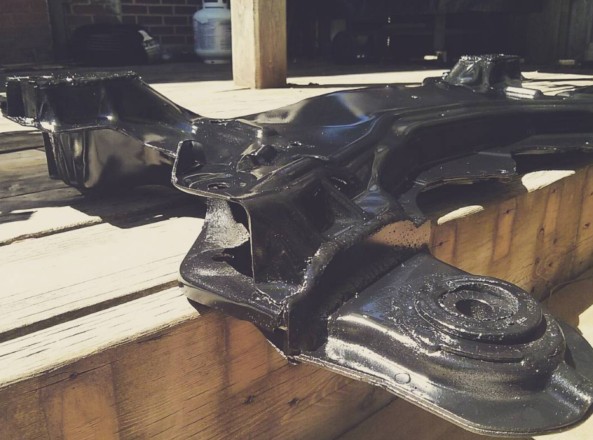 Sectioned Subframe
Our sectioned subframe allows you to get that much lower without scraping your way around the block.
These frames are stock MK4 subframes that are raised 3/4".  This allows for easy installation and does not require you to enlarge the steering column hole in your firewall and not cause any interference with the controls arms and unibody frame.  By combining this with a set of 1" motor mount spacers you will provide even more protection for your oil pan then a stock setup.
The base option includes a modified subframe, bushings to utilize the stock mounting hardware, and a primer coat on the welded areas.  Options to include solid bushings and powder coating will be added soon!
***There is a 3-4 week lead time for this product.***