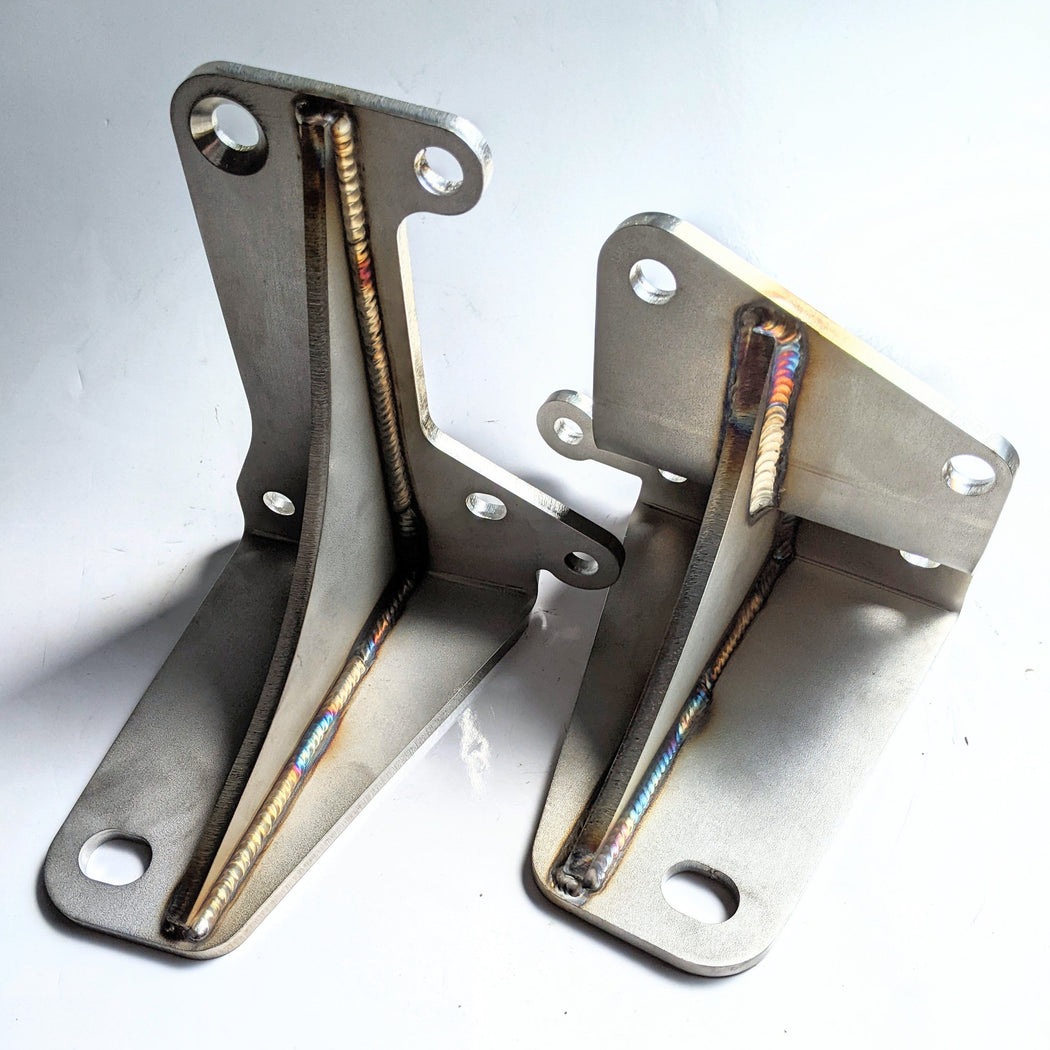 Audi B5 01E 2.7t Transmission Mount Brackets (PRE ORDER FOR MID DEC 2023 DELIVERY)
Introducing our designed in house heavy duty SS B5 01E transmission mount brackets for your Audi!


These high clearance, high strength mounts replace the cast aluminum brackets which are prone to cracking and may interfere with 3"+ downpipes.

The key features of our mounts are as follows:

Gusset extends up to/past mounting ear of bushing to avoid bending.

Gusset placement allows OEM sized washer to be used and retain full adjustment at trans mount (highly beneficial for 4.2/VR6 to push drivetrain rearward)

Driver side mount which utilizes counter sunk fastener will work with JHM shifter linkage upgrades.

SS construction allows for ultra high clearance modification without worrying about re-coating or rust.

*If your transmission has the integrated fluid pump/oil cooler set up minor clearancing is necessary on the bracket for installation.*