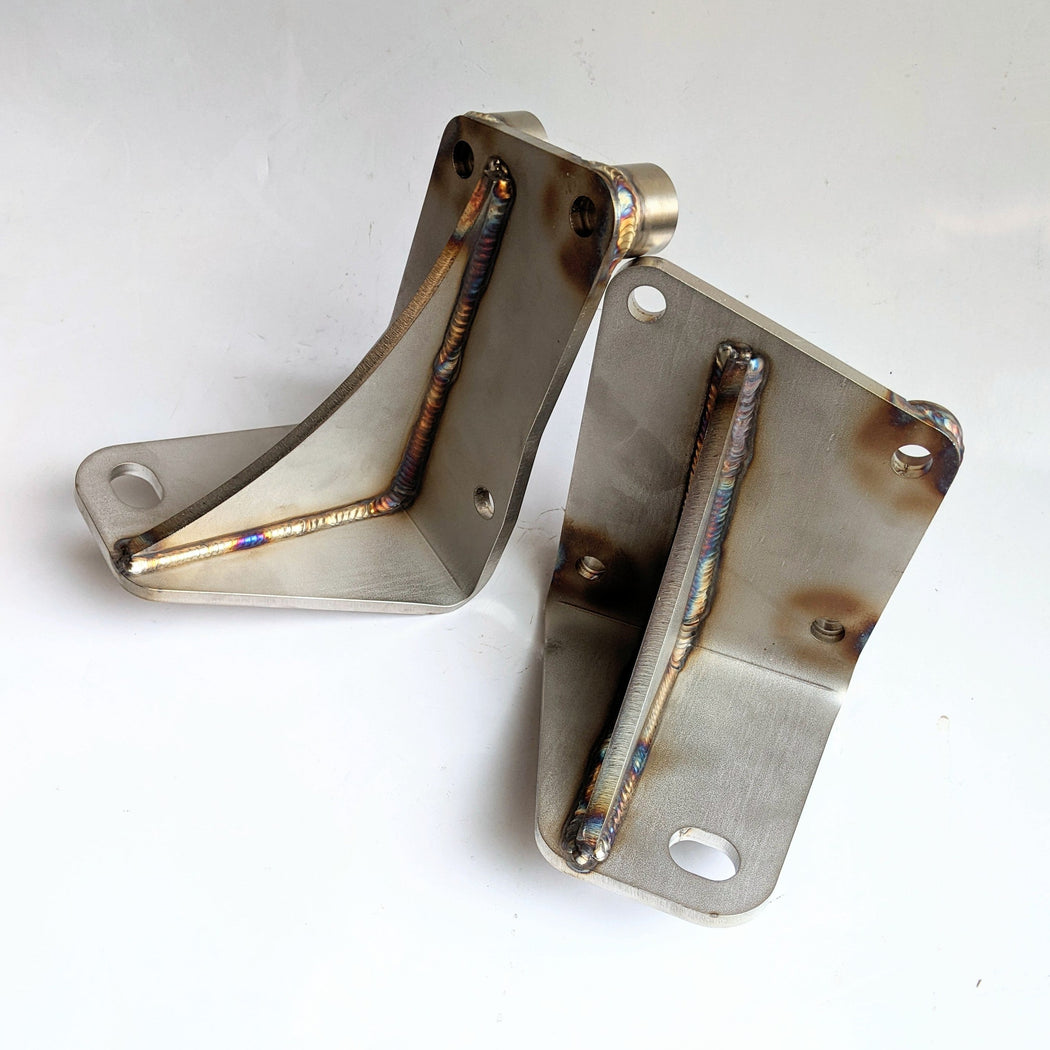 Audi B5 / B6 S4 4.2 / 2.7t 0A3 Transmission Mount Brackets (PRE ORDER FOR MID DEC 2023 DELIVERY)
Used for swapping B6 transmission into a B5 or can be used in a B6 for better ground clearance/using unmodified 2.7t downpipes. 

Must swap to automatic B6 subframe or B5. 
All necessary hardware included.