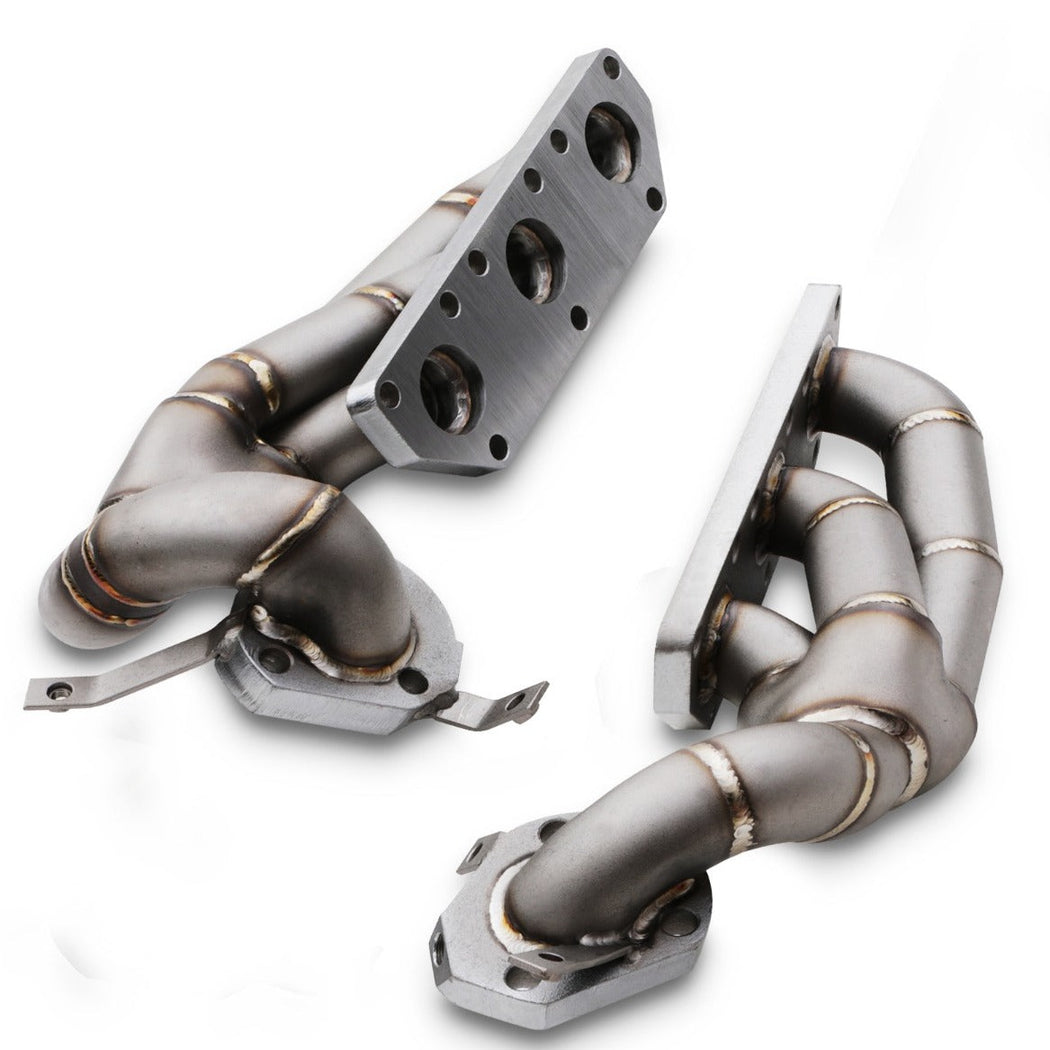 Audi B5 S4 2.7t XS Power Thick Wall Tubular Exhaust Manifold ***LIMITED QUANTITY***
SHIPPING IMMEDIATELY LIMITED QUANTITY LEFT FROM PREORDER

After many requests we have decided to open up the preorder for a group buy of the thick walled manifolds found on our shop car.  There is a required minimum 10pcs that need to be pre ordered to start the production run.

These manifolds are perfect to modify with external gates, convert to full frame v band or convert to use as manifolds for an STK setup.  

Do not expect the position of the OEM turbo to be perfect, our shop car needed adjustments to one downpipe to fit properly.  These are geared towards those who are going to use them to modify in some way and have fabrication access or skills to make work.

ESTIMATED mfg time is 60 days from fulfillment of preorder goal.

The Pre Order will be open for 30 Days, if we do not meet the minimum required orders refunds will be issues.