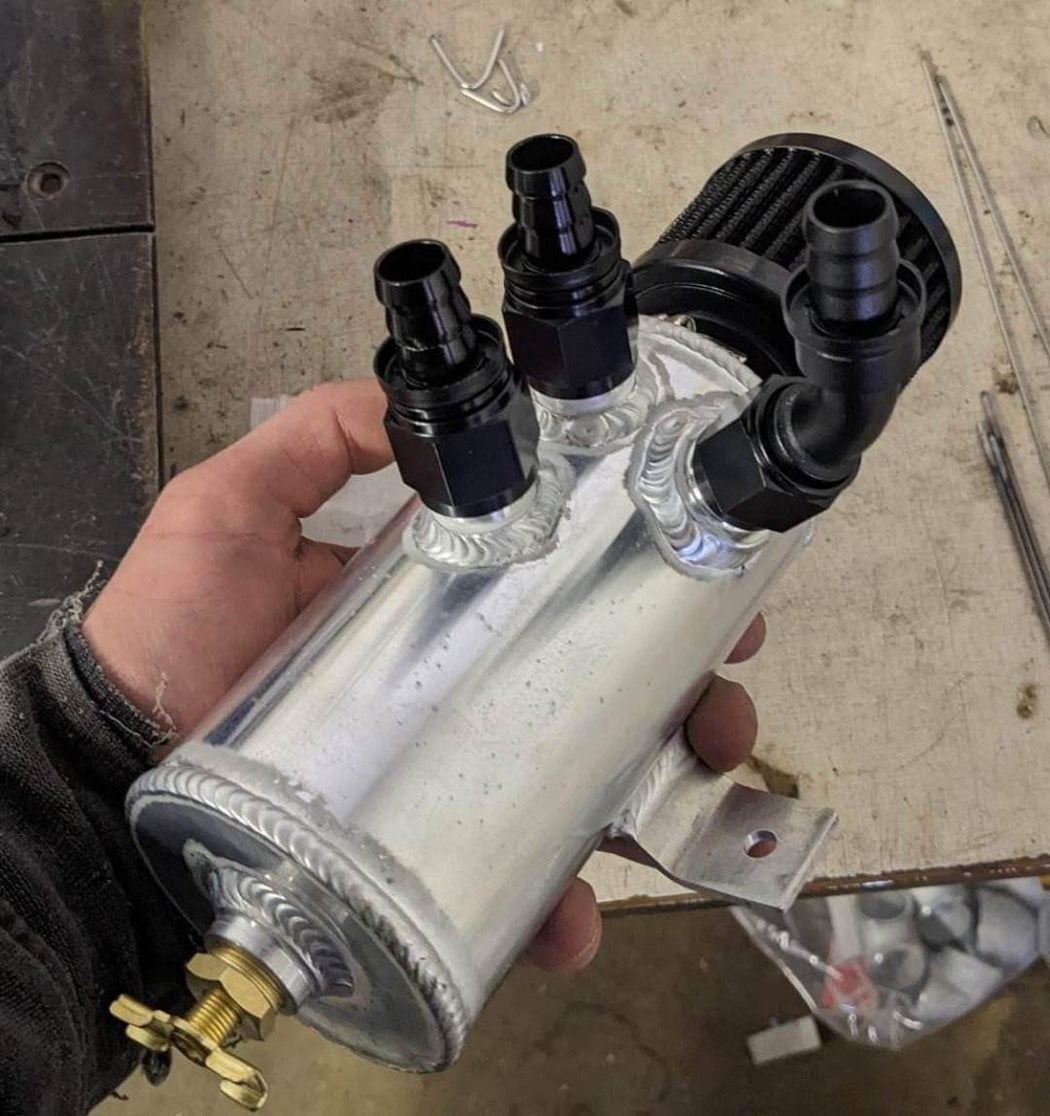 Audi B5 S4 2.7t Budget Catch Can
Introducing our modified budget eBay style catch can setup specific to B5 2.7t fitment.  No more giant fittings and an mess of lines snaking around the can towards the breather ports.

You will receive the following:
Stripped basic catch can w/drain and air filter
3x -10AN fittings (budget level fittings, only suitable for crank case ventilation)
Drop bracket for mounting to the existing hole used for the OEM airbox

This setup will fit with any standard cone filter intake, even the monstrous Torque Factory 4.5" filter.  This will not fit with an OEM airbox or the 034 Carbon air shield.

The lines can be made from standard 5/8" heater hose (you must monitor for degradation or kinking if these are used) or nicer vibrant 10AN pushlock is preferred.  These hoses sizes will slip over the oem breather port fittings.