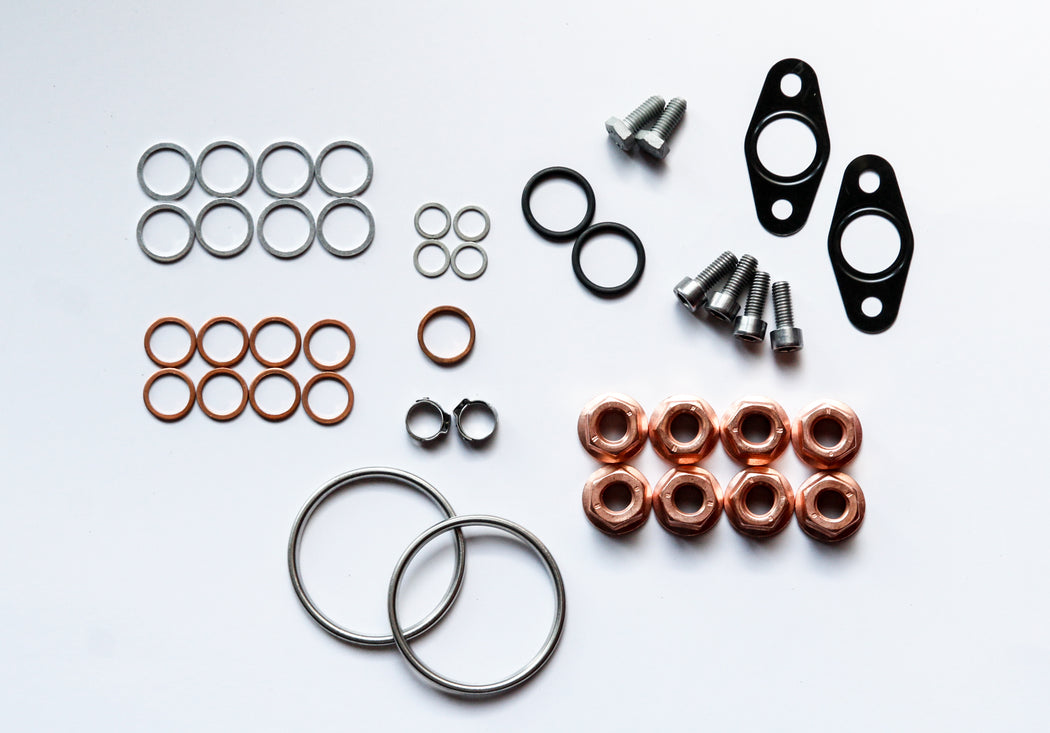 Audi B5 S4 2.7t Turbo Install Kit (Supplemental or Full)
The supplemental kit contains the following items to ensure a proper and leak free turbo install on your Audi B5 S4.  Purchase this kit if you have just ordered a set of XS Power turbo and the appropriate inlets/install kit.
2x Fire rings
8x Flanged Downpipe Nuts
2x Oetiker Clamps for Wastegate Lines
4x Oil Drain to Turbo Bolts
2x Turbo to Oil Drain Gaskets
2x Oil Drain to Oil Pan Bolts
2x Turbo Oil Drain to Oil Pan O Rings
8x M14 Crush Washers
8x M12 Crush Washer
4x M8 Crush Washers
1x Thick M14 Crush Washer
The full kit contains all the items in the supplemental kit with the addtion of the below items.
6x Turbo to Manifold Bolts
8x Turbo to Downpipe Studs
2x RS4 or RS6 Steel Downpipe Gaskets