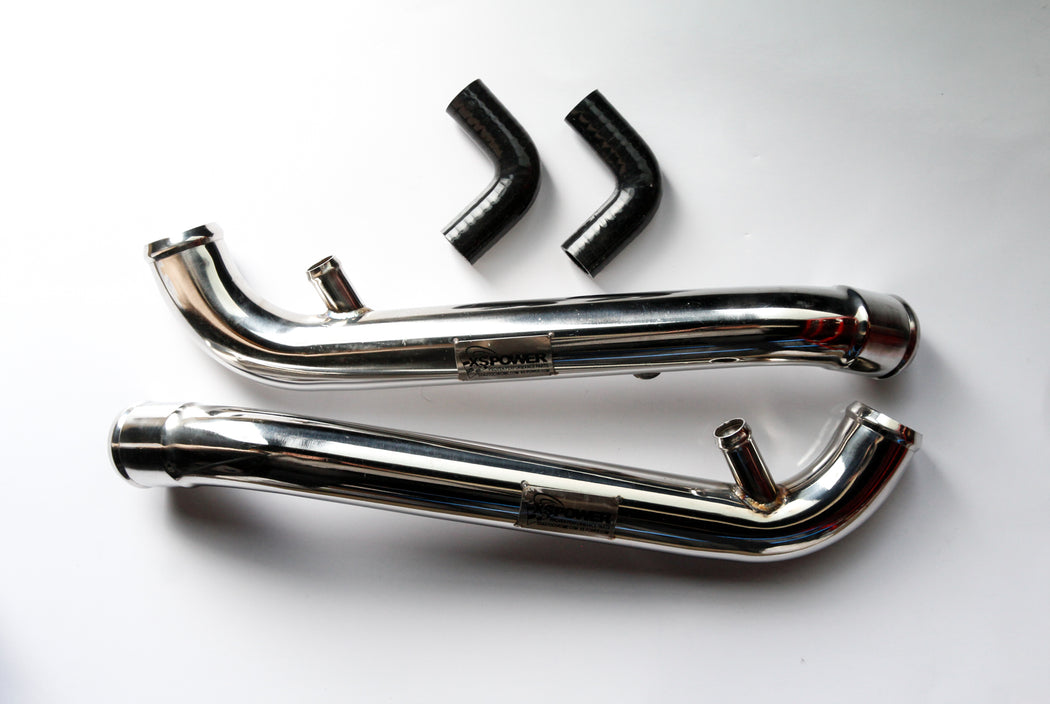 Audi B5 S4 XS Power Bi Pipes
XS Power Bi Pipes w/ meth bungs.
Meth bungs are located on the top side of the pipe.  It is advisable to convert the stock OEM clutch fan to an electric fan when installing these or you may run into interference issues.
Drop shipped direct from supplier, please expect 2 weeks for delivery.